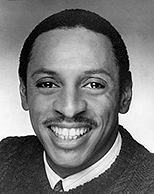 MARION J. CAFFEY (Conceiver, Director, and Choreographer)
Born in Hempstead, Texas and raised in Gainesville, Florida, is currently the producer of the legendary talent competition Amateur Night at the Apollo. He recently served as Amateurs Casting Producer for seasons 1 & 2 of the BET Network televised talent competition show, APOLLO LIVE. On November 13, 2006, Mr. Caffey became a part of American history by working as Creative Producer/Director of the Ceremonial Groundbreaking for the Martin Luther King, Jr. National Memorial in Washington, DC working many major stars and three American presidents.
After a 14 year career as a song and dance man on Broadway and beyond, he made a career choice to dedicate his time and talent to conception, directing, writing and producing. Under those banners he has Three Mo' Tenors, 3 Mo' Divas, Blackbirds of Broadway, Cookin' at the Cookery, and Street Corner Symphony. These shows have had life from PBS Great Performances, regular PBS, HDNet, Broadway, Off-Broadway, Regional Theatre, International and National Tours. With the 1998 Broadway opening of Street Corner Symphony at the Brooks Atkinson Theatre, he has now performed, written, directed and choreographed on / for the Broadway stage.
Cookin' at the Cookery (The Music and Times of Alberta Hunter) has been produced in over 40 North American theaters, from Florida to Canada and New York to Los Angeles. Cookin' has garnered many awards and nominations including The Drama Desk, The Dora Mavor, NAACP, The Drama League and The New York Times Critics' Choice as Best Musical of 2003.
In August 2000, Mr. Caffey presented the first in his Mo' Music franchise, the unprecedented Three Mo' Tenors, to critical and audience acclaim in New York City. Three Mo' Tenors is a concert celebration of the African-American tenor voice, crossing 9 musical forms and spanning 400 years of music in one evening. These forms include opera, Broadway, jazz, blues, soul, R&B, spiritual and gospel, and world music. Three Mo' Tenors has appeared on CNN, UPN, NBC's Today; at The Kennedy Center; on The Mark Twain Awards, and has recorded a cast album CD and DVD for RCA. The concert was awarded a Great Performances debut for PBS and was featured at the 2006 Edinburgh Festival and is still touring America and internationally.
He has also served as director and/or choreographer on Bowfire, Blackbirds of Broadway, Chicago, Forever Plaid, Jelly Roll: The Music and the Man, Little Shop of Horrors, Tintypes, The All Night Strut, Ain't Misbehavin', Purlie Victorious, Ruthless, Lady Day at Emerson's Bar & Grill, Spunk, The Colored Museum and 1940's Radio Hour.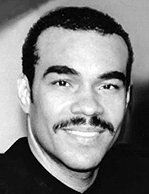 JOSEPH JOUBERT (Music Supervisor / Arranger / Orchestrator)
Mr. Joubert just concluded the successful run of Broadway's hit Motown the Musical as Director and Conductor. He has served as first keyboard and assistant conductor for Broadway's Nice Work if you can Get It andthe orchestrator for Leap of Faith. For several years he was the pianist for Elton John's Broadway Musical Billy Elliot and he was the pianist / associate conductor for Oprah Winfrey's The Color Purple on Broadway with credits for additional orchestrations. His Broadway and regional credits include serving as musical director (New York's Shakespeare Festival Gala), orchestrator (Caroline or Change), orchestrator, musical director and pianist (3 Mo' Divas world premiere), conductor/ arranger/pianist (Three Mo' Tenors PBS special, and CD on BMG), staff pianist (Porgy and Bess, Metropolitan Opera Company), assistant musical director (Five Guys Named Moe) and assistant conductor/pianist (Big River).
Joseph Joubert began playing the piano at the age of eight; he then studied with Dora Zaslavsky and finally graduated with a Masters Degree in Music from the Manhattan School of Music. He won the piano competition of the National Association of Negro Musicians, received Drama Desk Award nominations for Violet at Playwrights Horizons, and multiple Grammy Awards nominations for Best Classical Cross-Over Album and Best Instrumental Accompanying Vocalists.
As a solo artist, Joubert has performed with the Manhattan Symphony, the Bronx Arts Ensemble, the New Philharmonia; the West Palm Beach, Mobile, Marin, Lancaster and Colonial Symphonies; and appeared in Carnegie Hall, Avery Fisher Hall, and Alice Tully Hall. As Musical Director for Judy Collins, he performed with the London, Atlanta, Charleston, Chicago, Dallas, Dayton, Houston, Kansas City, Louisville, Milwaukee, Pittsburgh and Portland, Oregon Symphonies. International performances include the International Festival of Two Worlds in Spoleto, Italy; the Pushkin Museum Of Arts in Moscow, Russia; and an appearance in Nice, France. In Kobe, Japan, he was Musical Director for Harlem Kids Symphony.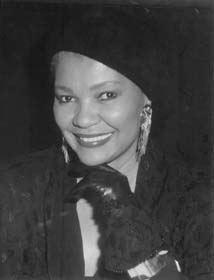 WILLETTE MURPHY KLAUSNER (Producer) a theatrical producer and former film studio marketing executive, is the founder and president of EDGEWORK PRODUCTIONS, a film and television production company, and of WMK PRODUCTIONS, INC. which focuses on live theatrical entertainment.
WMK current projects include tony-nominated Eclipsed; World Tenors Unleashed! – Music Makes Us One! – Music Makes Us One, and the critically acclaimed Three Mo' Tenors. Film and television projects in various stages of development include the Harriet Jacobs story based on Incidents in the Life of a Slave Girl, originally produced by Klausner as the play To Take Arms, at the Tamarind Theatre in Los Angeles; Bruno Bonelli, a rap-opera film; Songbird,  the life story of Miriam Makeba, and Cosette, a musical follow up to Broadway hit Les Misérables.
On Broadway, Klausner's productions and participations include The Encounter starring Simon McBurney; the Tony nominated Eclipsed, starring Lupita Nyong'o; Hughie starring Forest Whitaker; Romeo and Juliet, starring Orlando Bloom and Condola Rashad; The Trip to Bountiful, with Tony Award-winning Cicely Tyson, Cuba Gooding Jr., Vanessa Williams and Condola Rashad; The Mountain Top, starring Angela Bassett and Samuel Jackson, and Kat and the Kings.
In addition, Klausner co-presented the 75th Anniversary tour of the opera Porgy and Bess, in association with presenter Michael Capasso.
Prior to becoming a film and theatrical producer, she  was Vice President, Marketing and Marketing Research for MCA Universal Studios. Previously, Klausner worked for ten years with Audience Studies Inc., a leading advertising research firm for major national advertisers such as General Motors, Miles Laboratories, Coca-Cola, to name a few.
Klausner serves on the Board of Directors of CAPPA (Coalition for African Americans in the Performing Arts), of the Development Wing and as a Mentor for Front Row Productions Fellowship in association with Columbia University, the American Cinema Foundation, the Advisory Board of Women in Film, and has served on the Board of Directors of the Los Angeles Music Center, and the Women in Film Foundation.  She is a member of the League of Professional Theatre Women and the International Women's Forum.
Klausner is married to attorney Manuel S. Klausner and both are co-founding members of the American Institute of Wine and Food along with Julia Child and Robert Mondavi.