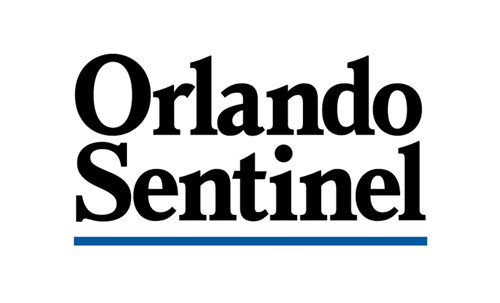 Performance: Orlando
29-Oct-06
CONCERT REVIEW
By Jim Abbott
In terms of material, there wasn't much difference between the Three Mo' Tenors performance Saturday at the Orange County Convention Center and last year's show at Carr Performing Arts Centre.
Same loosely chronological musical journey, encompassing opera, jazz, blues, gospel, old-school soul and contemporary R&B. There were even the same versions of Cab Calloway's "Minnie the Moocher" and the Gladys Knight-less Pips tribute "Midnight Train to Georgia."
Yet, as much as the music, the Three Mo' Tenors concept is about the distinctive talents of its cast members, operatically trained African American singers with the flexibility and showmanship to handle Usher and Alicia Keys.
On that score, this year's show at the convention center's Linda W. Chapin Theater, a benefit that raised more than $100,000 for the Metropolitan Orlando Urban League, was a pleasing encore with engaging new wrinkles.
The only returning cast member from last year's production was Ramone Diggs, the veteran of Three Mo' Tenors two touring ensembles. Although assisted by solid contributions from Kenneth Alston and South African-born Phumzile Sojola, Diggs was arguably the centerpiece of Saturday's show.
"Let's have some fun," he shouted, exhorting the crowd in the introduction to "Let the Good Times Roll." That swinging number was the segue from the opening operatic interlude that began with Verdi's exuberant "La Donna E Mobile" and showcased each of the singers in other arias by Handel, Puccini and Massenet.
The trio collectively exuded a winning spirit that made the show fun, mining laughs from subtle gestures and facial expressions.
On Saturday, the second act contained most of the highlights, including a lovely Ray Charles tribute that showcased Sojola's evocative "Georgia On My Mind."
Diggs received one of the loudest ovations for his delicate conclusion to "I Believe In You and Me," the old-school ballad recorded by the Four Tops and Whitney Houston. The transition from the Four Tops and Temptations hits to current chart-toppers such as "Yeah!" still seems like a waste of highly evolved tenors, but it really garnered a big reaction.
So did the medley of spirituals and gospel songs, which were helped along considerably by Alston's frenetic, full-of-the-spirit delivery.
Actually, no matter what the style, spirit was in no short supply for these tenors. Put that together with considerable talent and it makes a show that's worth an encore.